Lake Kivu - Dangerous and Useful!
A correspondent brought THIS ARTICLE to my attention. It gives a very readable introduction to the rather unusual limnology of Lake Kivu, on the border between Rwanda and the Democratic Republic of the Congo.
The lake is large and the water is stratified. The surface water (the uppermost 60m) is normal. The rest (down to 460m) is full of carbon dioxide and methane, coming from hot springs in the bottom of the lake. And the two layers do not mix.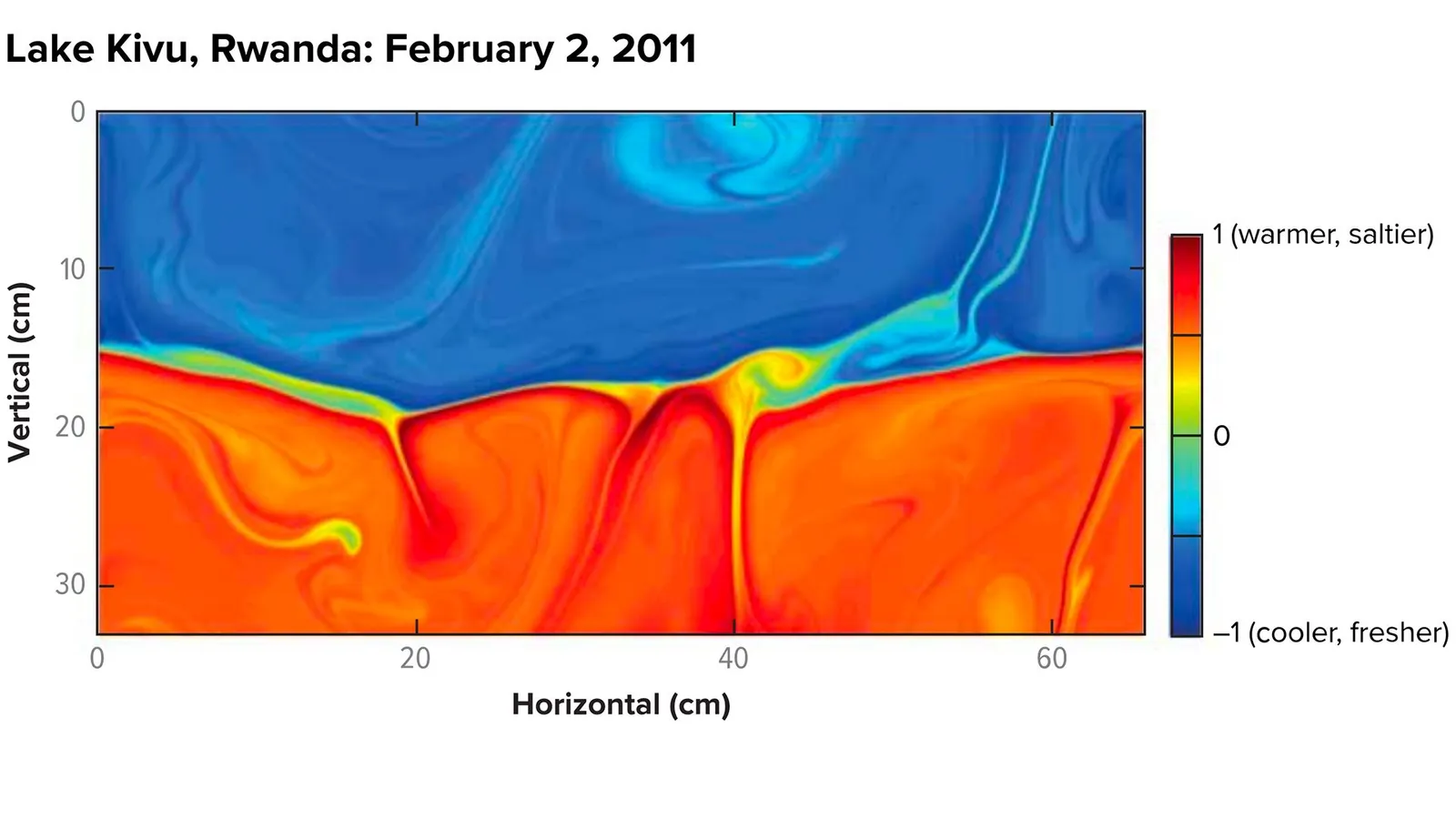 The unusual separation of layers of the lake is at the core of its volatility (Credit: D Bouffard & A Wuest/AR Fluid Mechanics 2019/Knowable Magazine)
There was a similar situation at Lake Nyos in Cameroon. There was little or no methane here but in 1986 the CO₂ was released (by a landslide) and 1,800 people suffocated. This is unlikely to happen at Lake Kivu, but the lake is constantly monitored.
But lately the methane is being exploited as a fuel source to generate electricity - something which is badly needed in the area.
The article gives you far more information than I have - well worth reading!