Volcanic Activity Heats Up at Santorini?
Another Correspondent found THIS ARTICLE in the Guardian. It is based on THIS academic paper. It concerns the Kolumbo submarine volcano which last erupted in 1650 CE when it killed 70 people.
There are rather more people around Santorini nowadays compared to 1650 but the likelihood of an unheralded eruption is low. Indeed the burden of the articles is that Kolumbo should be monitored closely so that any danger can be foreseen.
The Kolumbo volcano is not in the caldera of Santorini but some 15km to the north east along the Kolumbo Chain.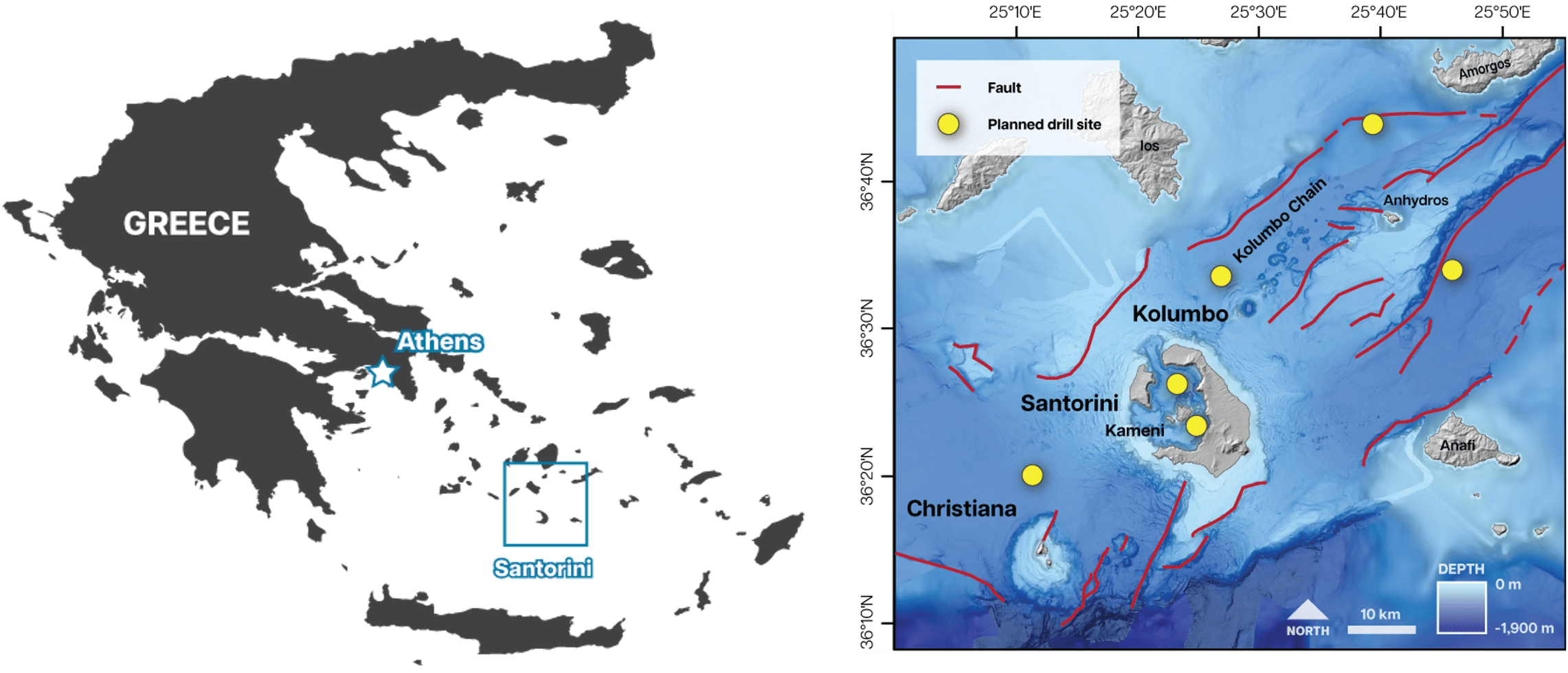 There are other scientific investigations of the area being carried out currently. In particular Joides Resolution is working in the area at present. You can read all about it HERE.