Photos of this years volcanic activity
There are lots of reviews of the year appearing - HERE is the 2016 review of volcanoes. This has some fantastic photos.
Among the photos is one of tourist activity at the Cerro Negro volcano, in Leon, Nicaragua.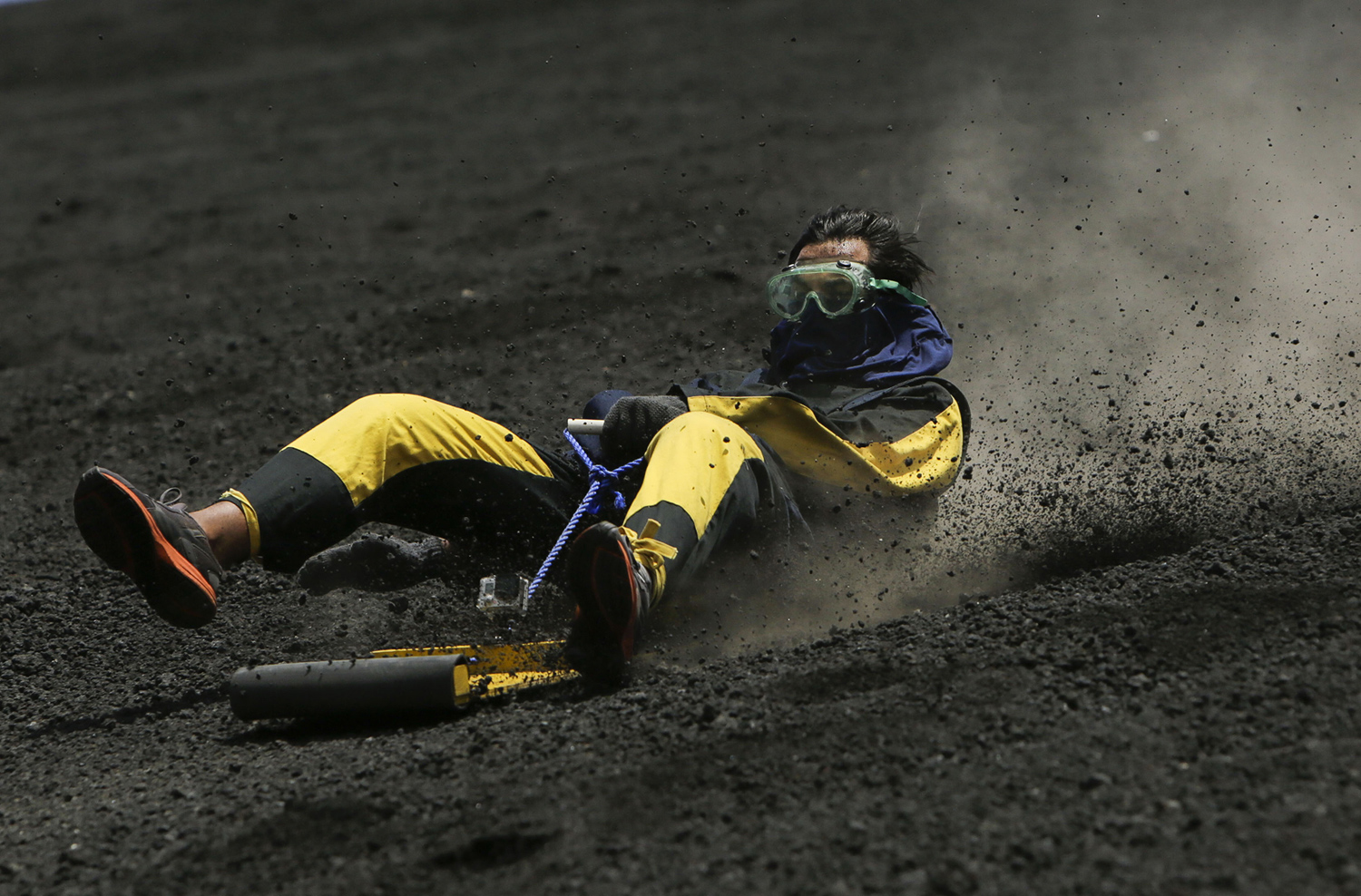 I was there in 2006 when things were not quite so organised.