More About "Can Rock Weathering Halt Global Warming?"
HERE is some more information on this topic and a new diagram on the carbonate-silicate cycle.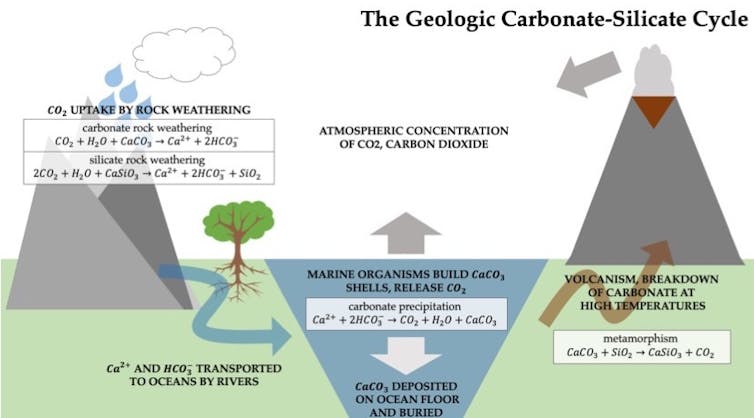 When carbonic acid dissolves calcium and magnesium silicate minerals, they break down into dissolved compounds, some of which contain carbon. These materials can flow to the ocean, where marine organisms use them to build shells. Later the shells are buried in ocean sediments. Volcanic activity releases some carbon back to the atmosphere, but much of it stays buried in rock for millions of years.
Gretashum/Wikipedia, CC BY-SA