Hibernation is Not New
Lystrosaurus is the creature which survived the end-Permian mass extinction. In the Triassic they were found all over Gondwanaland. The specimens used in this study came from what is now Antarctica and South Africa. In Triassic times Antarctica was within the Antarctic Circle, South Africa outside it.
Lystrosaurus is characterised by having tusks, which like elephants tusks, grow throughout their lives. And they have growth rings. The South African specimens have regularly spaced rings, the Antarctic ones have the same but also closely-spaced, thick rings.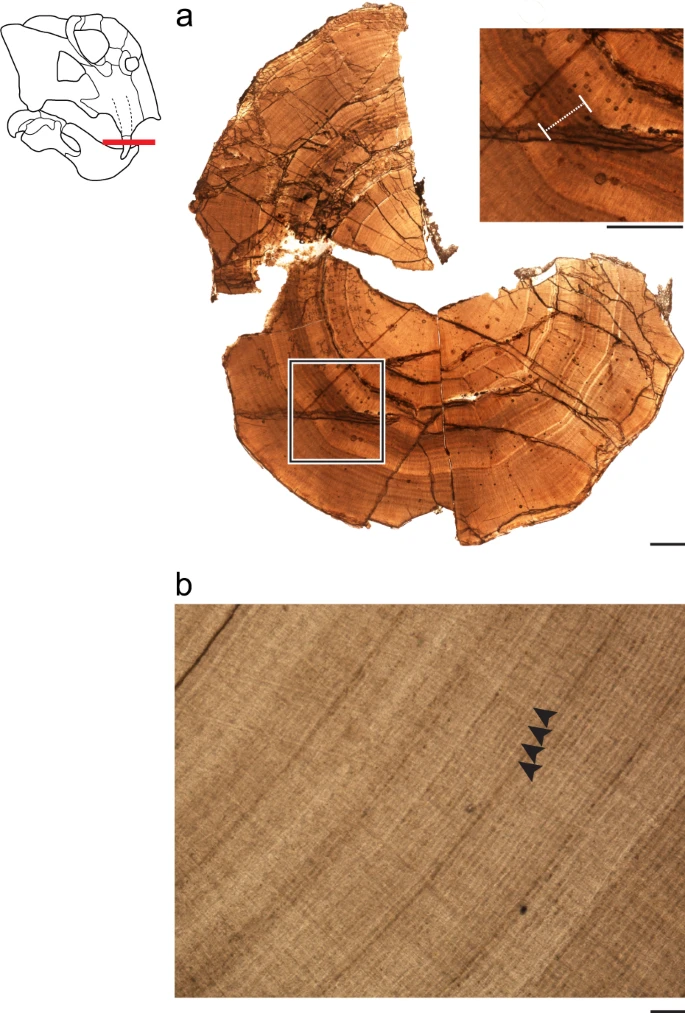 a A cross-section of Antarctic specimen UWBM 118025 with a "hibernation zone" highlighted at a higher magnification. Scale bars = 1000 μm. b Well-preserved regular incremental growth marks from the South African specimen UWBM 118028, lacking "hibernation zones". Arrows denote individual lines with an average spacing of 16–20 μm. Scale bar = 100 μm.
The authors argue that this indicates the Antarctic creatures were hibernating - or something very like it. Which is not really surprising but nice to have some evidence for it.
The original article is
HERE
.